WCBR COMMUNITY OUTREACH
The Windsor County Board of Realtors is reaching out to fill a need in the community as well as serve our clients.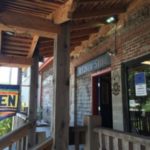 The Windsor County Board of Realtors is partnering with The ReCOVER Store in an effort to help clients who may have furnishings, cabinets, and household items to dispose of during the sale of property.  By working with ReCOVER we help our clients and also help families in need.  The ReCOVER Store is an environmentally friendly, socially responsible business that provides funding for their Home Repair and Weatherization program serving the urgent home repair needs of low-income residents of the Upper Valley.  The store offers bargain-priced, used building materials, appliances, furniture, house wares and tools for sale to the public which helps fund their programming.
Instructions for donating:
If you have items to donate, email a photo of the item to recoverstore@coverhomerepair.org.  Once they approve the item or items, you can arrange for a pick up time.  They may not be able to pick up all items.  They have a large truck and will pick up large items or a full load.  If you have a single item of furniture, you can arrange for a drop off time.
Store hours are Tuesday-Saturday 10-5 and Sunday 12-5.  Check out their website to learn more about them and see the list of acceptable donated items: www.coverhomerepair.org/.  Also good to know is that your clients will receive a write off for the donation. It's a Win/Win/Win for everyone!
Donate gently used household items to ReCOVER.
They help those in need.
We recycle rather than fill the landfills.
Win/Win/Win!