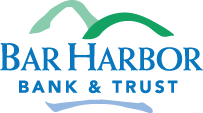 Founded in 1887 Bar Harbor Bank and Trust is a true community bank. We have 35 branches in New Hampshire and Vermont and 14 branches in Maine. Residential mortgage processing and underwriting is done in Newport NH with local decision making.
We offer mortgages for purchases, refinances for primary residences, second homes, investment property, home equity in ME, NH, VT & MA. We are a community bank and service all our loans with local processing and local servicing. We continue to be your contact from start throughout the time you have your loan and need your next one.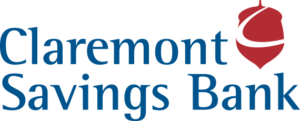 From our founding in Claremont, New Hampshire in 1907 to our expansion into Springfield, Vermont in 2015, we've grown and changed alongside the communities we serve.
As a mutual savings bank we are owned by local depositors and overseen by trustees who represent the best interests of our customers and communities. So we put you first, offering a wide range of personal and business banking services, including enhanced features and no-cost benefits.
We are also a portfolio lender, which means that we originate and service most of our loans locally. That way we can deliver quick decisions and apply our knowledge of the communities we serve to help you find your dream home or grow your business.
Choose Claremont Savings Bank and you'll enjoy exceptional service and trusted advice from neighbors who understand your needs and share your love of the community. We're with you.
Brandy Blackinton
(603) 690-2745
145 Broad St
Claremont, New Hampshire 03743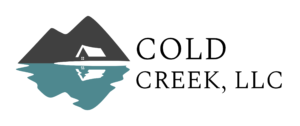 Cold Creek, LLC is a small business located in Southern Vermont committed to providing you with the information you need to make big decisions like buying a home or investment property. We work with you and for you, no one else. Our goal is to ensure you are informed and educated about your future home or investment. 
Cold Creek is a member of the American Society of Home Inspectors (ASHI). As such we follow the ASHI standards of practice and the ASHI code of Ethics. 
Patrick Call
(802) 299-5456
coldcreek-inspections.com
371 Fletcher Hill Road
Chester, Vermont 05143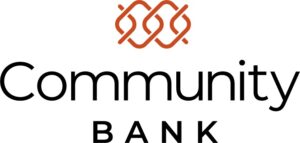 We take banking personally.
For more than 150 years, we've put our customers first. It's how we do business and it's what sets us apart. Our people genuinely care about their neighbors, and that shapes every decision we make, from supporting local causes to helping businesses and families succeed. Our checking and savings accounts, credit cards, mortgages, personal and business loans, and financial planning help people reach their goals and live their dreams. Banking should be personal. Stop in and we'll show you why that makes all the difference.
Erica Bourgon
25 Ralph Lehman Dr.
White River Junction, Vermont 05001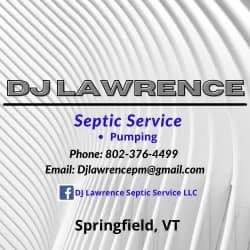 DJ Lawrence Septic Service
We are small family business serving South central and Southern Vermont. We offer Septic tank pumping, septic system inspections and sewer line camera services.  We are also doing septic system repairs.

Since 1983, Embrace Home Loans has been helping home buyers and homeowners get the financing they need to buy a new home, refinance an existing mortgage, or consolidate high-interest debt. Customer satisfaction is our highest priority (we've even won awards!), and we are always developing new products to fit the unique needs of our borrowers. When you work with us, you'll discover why getting a mortgage is so much better when you Embrace It!
Cat LaCasce
(603) 276-5132
6 So. Park Street, Suite 101
Lebanon, New Hampshire 03766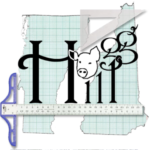 Permit Procurement Process: We are sensitive to what you need done and gear our approach to your needs – large or small. We can take a stepped approach to permitting to conserve expense if a permit is either not needed or not feasible to procure.
Site Walk: walk the land to check lot line locations, setback issues, topography, existing wells and septic systems, general permittability impressions. Verbal report to Owner or Real Estate Professional.
Feasibility Study: read test pits, perc testing, survey topography, in preparation for design. This provides a more precise read about feasibility issues on items listed above in Site Walk. Write a letter stating impression of permit feasibility. (Note: excavator required to dig test pits)
Permit Application: Complete all field work started in above activities, draw base map, design systems, complete all required applications and attachments for a complete permit application. Upon Owner review, approval and signature, submit package for State permit.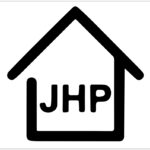 JHull Real Estate Photography Services include High-Definition Photos, Advanced Photo Editing, Drone Photos, Drone Video, HDR Photography, Twilight Photos, Panoramic Photos and more! Take a look around the site to get an idea of how using professional real estate media services can elevate the look of your listings and take your brand to the next level. Agents who use professional photography on their listings notice a much higher closure rate on listing appointments, as they can show off how awesome they can make the clients' house look!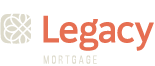 Founded in 2021 by longtime Upper Valley mortgage professionals Rob Messenger and Jessica Irwin, Legacy Mortgage LLC provides buyers with unique insight into the local market, a combine 70 years of experience, and access to a network of lending professionals that can make all the difference in securing the most optimal combination of rates, closing costs, loan program and expediency. Centrally located in Hanover, New Hampshire, Legacy Mortgage has quickly become one of the area's leading mortgage lenders, serving the needs of clients in New Hampshire, Vermont, and Florida.
Rob Messenger, Jr.
(603) 643-7400
2 Buck Road, Suite L
Hanover, New Hampshire 03755

Whether you are planning to make improvements, purchase a new home, refinance, or simply looking to be pre-approved for your next home purchase, you want to work with local experts who know the community and are dedicated to your needs. Check out the latest rates, meet our team of experienced lenders, or start your application today.

New England Forestry Consultants, Inc.
New England Forestry Consultants, Inc. (NEFCo) manages over 400,000 acres across New England and eastern New York.  NEFCo is dedicated to assisting landowners, industry and the general public in the management, utilization and conservation of forest resources.
Ryan Gumbart
(802) 952-6802
ryangumbart@gmail.com
1235 Weathersfield Center Road
Springfield, VT 05156

Representing buyers and sellers of real estate throughout Vermont. Windsor County office located on Woodstock Road at Exit 1. Offices also located in South Burlington.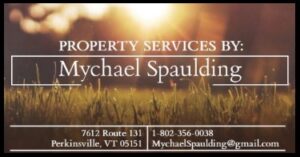 15 years' experience
Insured
Mowing
Landscaping
Hardscapes
Property Checks
Property Cleaning
Mychael Spaulding
(802) 356-0038
mychaelspaulding@gmail.com
7612 VT Route 131
Perkinsville, VT 05151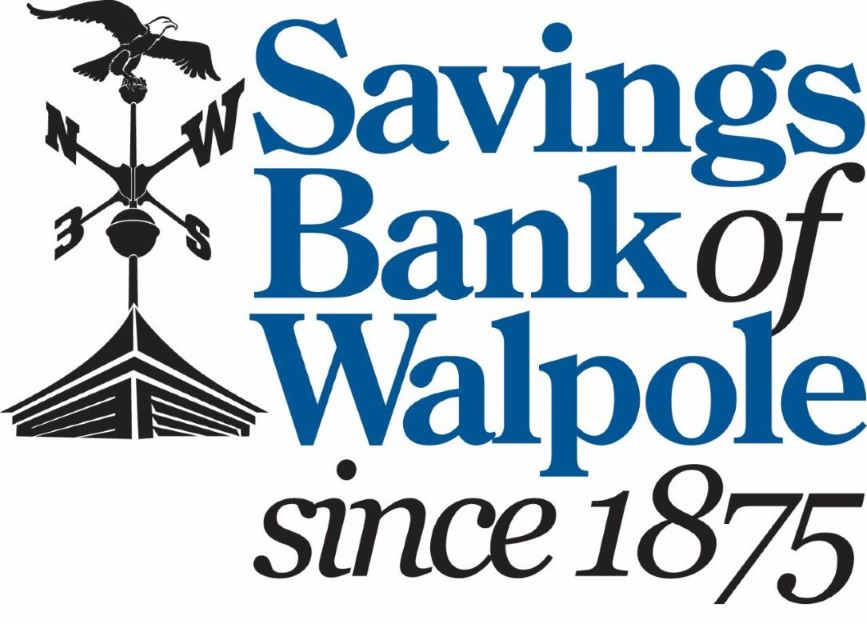 The Savings Bank of Walpole provides financial services that best meet the ever-evolving needs of our customers and as a community bank we promote the economic vitality of our community.  We do so through a commitment to providing competitive products and by maintaining a staff of professionals who enthusiastically meet or exceed the expectations of our customers.
Raelene Robinson-Garrow
(603) 355-4070
rrobinson@walpolebank.com
68 Ames Plaza
Walpole, NH 03446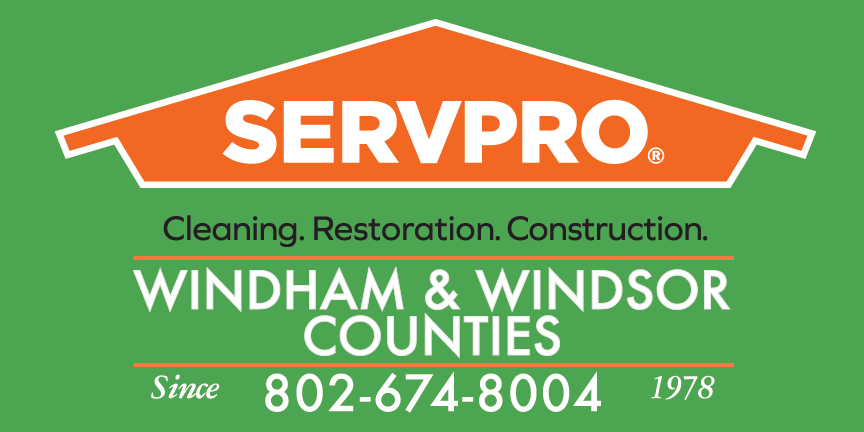 SERVPRO of Windham & Windsor Counties
As a trusted leader in the restoration industry, SERVPRO of Windham & Windsor Counties has the advanced training and equipment needed to clean and restore your home and business. We are locally owned, and our highly-trained team of certified professionals is ready to respond – every day, any time.
Derek Paul
(802) 674-8004
derek@servpro5455.com
20 Harvest Park Road, #2
Ascutney, Vermont 05030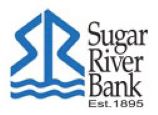 Sugar River Bank, through its highly trained and motivated workforce, will strive to exceed the expectations of its consumer and business customers, while operating profitably as the "Hometown Community Bank."  We can help you understand your mortgage options, so you can feel confident about what you can afford.
Terri L. Crate
(603) 381-3096
Tcrate@sugarriverbank.com
10 North Main St., P.O. Box 569
Newport, NH 03773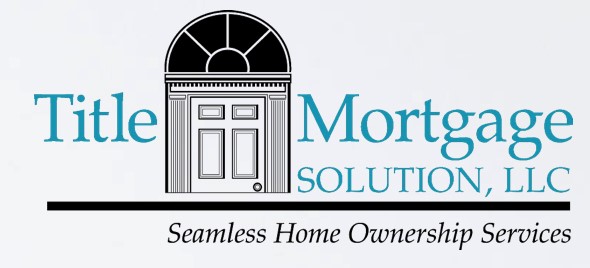 Title Mortgage Solution LLC
Since being founded in 2000 we have consistently offered the best combination of competitive rates, closing costs, and the widest range of unique and creative loan programs, all while providing the highest level of local service which is so important.
We are proud to have closed over a billion dollars in loans, and have helped finance thousands of families in the Upper Valley and all across New Hampshire and Vermont. We take pride in treating our clients with honesty and integrity, and look forward to working with you.
Tracey Grzanna
(603) 643-1400
7 Lebanon Street, Suite 105
Hanover 03755

Vermont Housing Finance Agency (VHFA)
Vermont Housing Finance Agency (VHFA) was established in 1974 to finance and promote affordable, safe and decent housing opportunities for low- and moderate-income Vermonters.
Since its inception, VHFA has helped 30,000 primarily first-time home buyers and their families purchase homes. It also provides financing, development and management support, subsidy administration and tax credits for approximately 8,800 affordable apartments statewide. Each U.S. state has a housing finance agency.

Vermont Mortgage Company is a trusted mortgage lending resource for Vermonters, and for soon to be Vermonters! Whether you are a first time home buyer, are buying a new home, are buying an investment property, or are refinancing your current mortgage; Vermont Mortgage Company will help guide you through the entire mortgage process from start to finish.