Windsor County Market Reports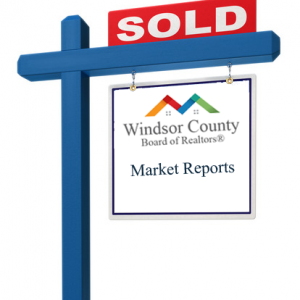 September 2017 Market Reports

Every market is unique, yet the national sentiment has given rise to the notion that housing markets are stalling. Although desirous buyers are out on an increasing number of showings, there remains a limited number of desirable listings. And although mortgage rates have remained enticingly low, home prices have reached unaffordable levels for many new entrants into the housing pool at exactly the same time that established owners are proving to be less interested in moving.
New Listings were down 5.1 percent for single-family homes but increased 9.5 percent for townhouse-condo properties. Pending Sales increased 10.9 percent for single-family homes and 16.3 percent for townhouse-condo properties.
This is a research tool provided by Vermont Realtors®. Percent changes are calculated using rounded figures.
The Median Sales Price was down 0.9 percent to $215,000 for single-family homes but increased 4.5 percent to $196,000 for townhouse-condo properties. Months Supply of Inventory decreased 21.0 percent for single-family units and 21.1 percent for townhouse-condo units.
Last year at this time, the national storyline was about how high demand was propping up sales and prices despite low inventory and months of supply. That has actually continued to be a familiar refrain for many months in 2017 and now for the past couple of years. But with the likes of Hurricanes Harvey and Irma, different employment outlooks, disparate incomes, varying new construction expectations and potential housing policy shifts, regional differences are becoming more prevalent and pronounced.